We love checking out and supporting businesses year-round that are queer and Black-owned. There are so many amazing companies out there trying creative new things – from highlighting books by BIPOC/LGBTQ2S+ writers to providing the most nourishing skincare. Supporting them is a great way to provide direct support to the livelihood of the queer, Black community.
Progressive Babe Co.
Progressive Babe Co. is an apparel and merchandise company with a passion for fostering inclusion and a commitment to amplifying progress. Their products are designed to help welcome us to grow, feel included, and feel safe. Their mission is to help hold and foster inclusion everywhere. Plus they have some super cool clothes that should be in everyone's wardrobe!
Shop Progressive Babe Co. and check them out on Instagram @progressivebabeco.
New Suns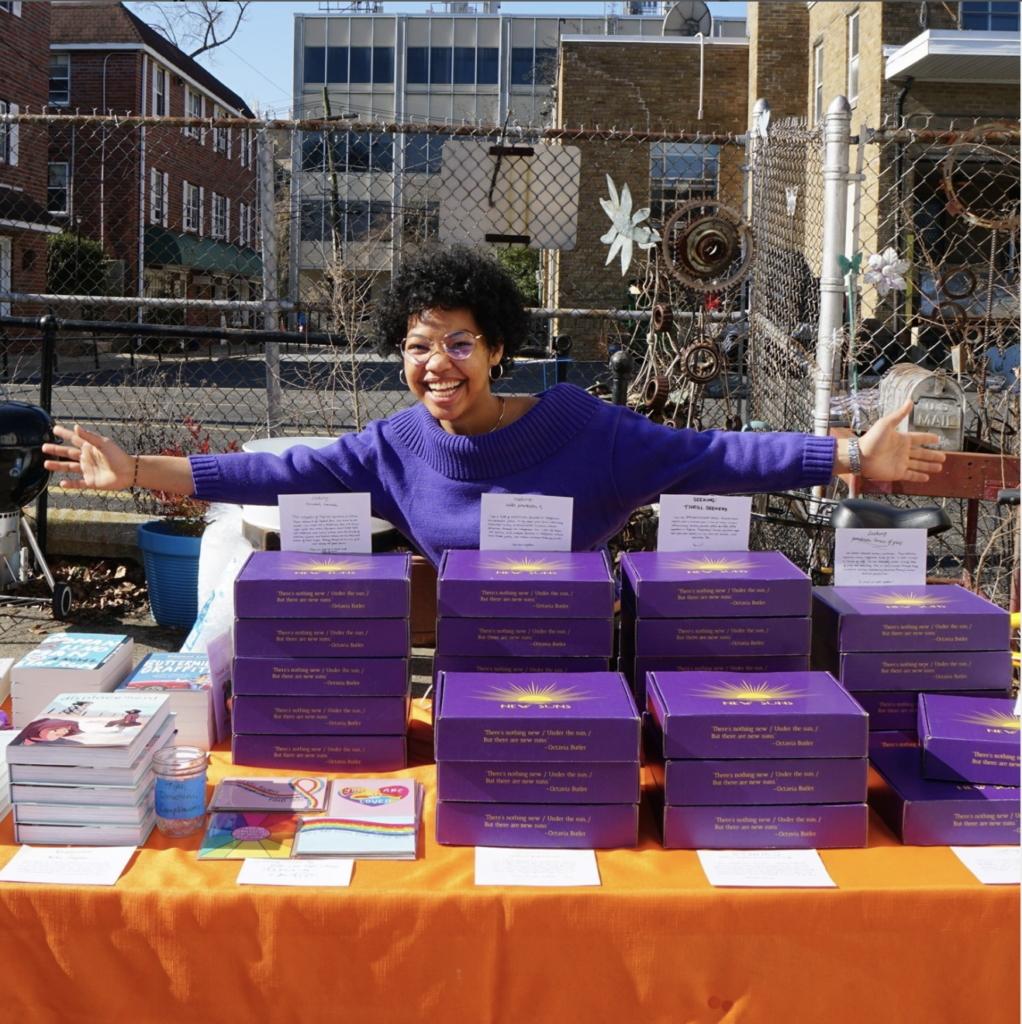 Want to read more from authors that are BIPOC and/or queer? The New Suns quarterly book subscription box is for you! New Suns puts a focus on BIPOC and LGBTQ2S+ literature and chooses books by up-and-coming or lesser-known authors. The aim is to provide subscribers with books they'll love but may have never heard of!
You can subscribe to the box and check them out on Instagram @newsunsbox.